Looking after the forests of the world is important – not only are they home to an abundance of wildlife, but they are also crucial to the survival of the planet. They are also a huge mood booster – if you want to get out and about and take a walk, the woods are perfect all year round.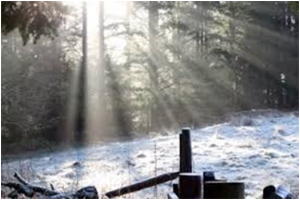 In the UK we are very fortunate to have lots of forests, for everyone to enjoy. Although it can be tempting to batten down the hatches and stay indoors during the winter, it is best for mental health as well as physical health to get out and about in the great outdoors when we can. It is also a great excuse to update our winter wardrobes and treat ourselves to a cozy new coat such as these men's Tommy Hilfiger jackets.
Here are some of the best woodland walks in the UK…
The Forest of Dean Gloucestershire – Great for families, head to Beechenhurst to discover all of the structures in amongst the trees at the sculpture trail, or to real-life fairyland Puzzle wood, where the trees and mossy banks give the woodland an enchanted feel.
Grizedale Cumbria – If you are prepared to put in the effort, a walk through the woods and to the peaks of the hills here will earn you some spectacular views, but there are also forest trails that are less strenuous here so there is something for everyone.